How are you all this March? I hope your
St. Patrick's Day
was Lovely!
How many
4 Leaf Clovers
did YOU find?!?
I did some
Green Eyeshadow
for the holiday :-)
and me with my
GREEN BEER
!!
Avi & I went to our local
Irish Pub
and chowed down on
some
Corned Beef & Cabbage
!!
Yesterday was the first REALLY nice day New Jersey has had this year. It was a whopping 70 degrees with wind, but it was warm wind so it was nice. Nice weather puts me back into my creative state of mind. I went on a Garden Faery painting spree... I finally finished these ceramic little critters, which I had actually purchased LAST summer.
Now I can enjoy them in my garden THIS summer :-)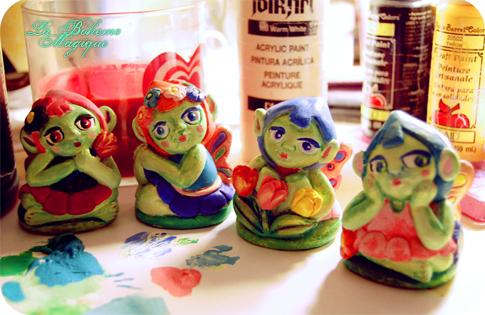 I want you to meet (L to R)
Rosie, Petunia, Bluebell, & Daisy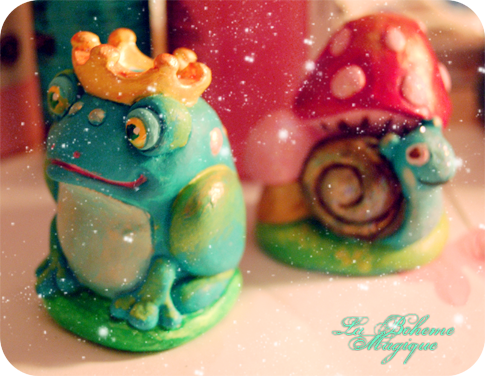 A frog prince and a snail ....
I wonder what this frog prince would look like if I gave him a kiss...
Here is a little time lapse video I did on my Garden Faery Painting...
Who is ready for spring!?!?